Team
Empowering Education Director
EE associates are skilled practitioners in the areas of education, school psychology, family therapy, classroom management, educational technology and curriculum design. The range of experience the EE team brings includes: teaching at elementary through graduate school levels, planning and providing professional learning experiences; and designing and implementing class wide, school wide, and district level learning and behavior supports. Consultants have knowledge and skills that include administration, distance learning, collaborative team development and group facilitation.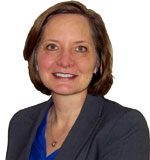 Karen R. Schaeffer, Ph.D. Director
Karen R. Schaeffer is the director and co- founder of Empowering Education Consultation and Systems Support Services. Karen earned her Associate Degree in Art Education from Midway College in Kentucky. She earned both the Masters in Education and Doctor of Philosophy Degrees in School Psychology at the University of Cincinnati, Cincinnati, Ohio and completed a Masters of Divinity at Payne Theological Seminary.
Karen's experiences include family advocacy across multiple community agencies. She serves as coordinator for a community collaborative dedicated to furthering the vision of Dr. Martin Luther King, Jr. through networking for empowerment.
During her twenty plus years as an educator, Dr. Schaeffer has helped lead state-wide committees to plan and implement effective academic and behavior prevention and intervention systems. She has helped support urban and suburban schools across Southwest Ohio in district-wide efforts toward evidence- based practices for school improvement. She has helped representative leadership teams implement culturally responsive school-wide positive behavior supports and literacy practices in integrated tiered-systems of academic and behavior supports. Early in her career she served as school psychologist specializing in district and building-level systems change and helped implement preliminary versions of Ohio's Response to Intervention (RtI) efforts.
Karen's experience includes leadership in collaborative creation of tools and resources to support implementation of research and evidence-based practices. She is skilled in planning, providing and evaluating high quality professional development and has presented at numerous regional, state and national conferences. Karen is a co-author of the book chapter "Best Practices in Professional Development: Moving School Systems to an Integrated, Three-Tier Model of Academic and Behavior Supports. In J. Grimes & A. Thomas, Best Practices in School Psychology IV 2007 edition.
Empowering Education Associates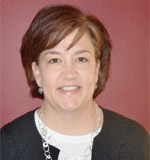 Amy Harris, Ph.D., served as a school psychologist in public school systems in the Cincinnati, Ohio area for 11 years. During her final five years as a school psychologist, she worked for Cincinnati Public Schools and supported development and implementation of Positive School Culture plans both in her school setting, and within the school district. She has worked as an educational consultant for the past five years supporting school-based teams in Indiana, Louisiana, Colorado, and New York in the development and implementation of school-wide behavior plans. In addition, she has served as an online instructor for the past 5 years, teaching courses on School-wide Behavior Support, Targeted Behavior Interventions, and Intensive Behavior Interventions. Dr. Harris is also an active leader in the Parent Teacher Organization (PTO) at her children's elementary school.
Dr. Harris earned her Ph.D. in School Psychology from the University of Cincinnati in 1999. Her dissertation was published in School Psychology Quarterly in 2003 and focused on training pre-service teachers in collaborative problem solving and intervention design and implementation.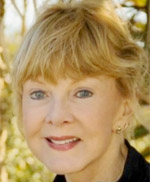 Lee Ketcham, B.A., M.Ed., received her B.A. in elementary education, and her M.Ed from the University of Cincinnati. She holds an administrative license and principal's certificate from Xavier University. Lee has 35 years professional experience including: special education teacher, administrator, director of curriculum, VP of Interpersonal Communications Associates, restaurateur, regional consultant with the Southwest Ohio Special Education Regional Resource Center, and facilitator for Ohio's Improvement Process. Her areas of expertise include team building and facilitation, personnel development, and building family-school-community partnerships. Lee engages in collaborative leadership for system change in partnership with organizational leaders, businesses, educators and families.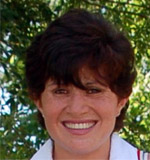 Patricia D. Jimenez, B.A., M.Ed., received her B.A. in Psychology and her M. Ed. in School Psychology from the University of Cincinnati. She is fluent in Spanish and currently works as a consultant in the Cincinnati Public School District delivering culturally/language appropriate services for English Language learners including interpreting for parents, teachers and students. She also provides consultation, assessments and intervention supports for Spanish speaking families. She serves as an Associate for EE conducting audits for Positive School Culture.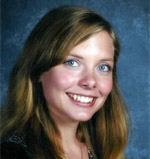 Alissa Osborne, B.A., M.Ed., provides consultation regarding classroom instruction, organization and management. She has worked as a junior high Language Arts teacher and Intervention Specialist for Lebanon City Schools for twelve years. She has her Masters degree in Curriculum, Instruction, and Assessment from Walden University and her Bachelors degree in English Literature from Ohio State University. Alissa actively supports quality education for all students. She has experience working in a co-teaching model and is successful in supporting inclusive educational service delivery to meet the needs of students who are receiving specialized instruction due to academic, behavioral and social/emotional needs. She volunteers her time with the Martin Luther King Jr. Coalition of Lebanon and offers free Martial Arts classes to members of the community.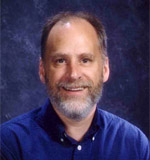 Mark Schaeffer holds a B.A. from Kent State University. He serves as an associate for EE providing consultation and technical assistance in use of technologies for classroom instruction and distance learning. He teaches French in Ohio's rural Hopewell Region. His experience includes provision of distance learning across multiple districts. He is skilled in the use of technologies for distance learning as well as audio-visual technologies for instruction.