Empowering Education Director
Karen R. Schaeffer, Ph.D., is co-founder/director of Empowering Education Consultation & Systems Support Services, LLC. She earned a Doctorate of Philosophy in School Psychology, Bachelor's in Sociology and Masters in Education at the University of Cincinnati.  Dr. Schaeffer also completed  a Masters of Divinity at Payne Theological Seminary and holds an Associate Degree in Art Education from Midway College in Kentucky.
Dr. Schaeffer's experiences include family advocacy across multiple community agencies. She has helped support urban and suburban schools across Southwest Ohio in district-wide efforts toward evidence-based practices for school improvement. She has helped representative leadership teams implement culturally responsive school-wide positive behavior interventions and supports and completed her doctoral studies on the topic of serving youth with needs that span multiple agencies.
During her thirty year career, Dr. Schaeffer has provided dynamic leadership on statewide committees to plan and implement effective educational prevention and intervention systems. She has developed and provided presentations and workshops at numerous regional, state and national conferences and is skilled in planning, providing and evaluating high quality service programs and professional development. Her responsibilities have included shared leadership to improve communication processes across internal work groups and to improve technology systems for adult learning. She has served as a coach and mentor for new regional employees and has contributed to scholarly publications.
Dr. Schaeffer currently serves as pastor for Bethel African Methodist Episcopal Church (AMEC) in Lebanon, Ohio and is the Christian Education Director for the Third Episcopal District of the AMEC. She serves on the board of the Martin Luther King, Jr. Community Coalition of Lebanon, Ohio and directs projects for Empowering Connections, Inc.
Empowering Education Associates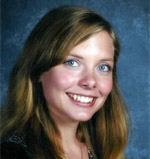 Alissa Hencey, B.A., M.Ed., provides consultation regarding classroom instruction, organization and management. She currently teaches high school English. She has taught junior high Language Arts and served as an Intervention Specialist for Lebanon City Schools. She has her Masters degree in Curriculum, Instruction, and Assessment from Walden University and her Bachelors degree in English Literature from Ohio State University. Alissa actively supports quality education for all students. She has experience working in a co-teaching model and is successful in supporting inclusive educational service delivery to meet the needs of students who are receiving specialized instruction due to academic, behavioral and/or social-emotional needs.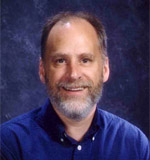 Mark Schaeffer holds a B.A. from Kent State University. He serves as an associate for EE providing consultation and technical assistance in use of technologies for classroom instruction and distance learning. He previously taught French in Ohio's rural Hopewell Region. His experience includes provision of distance learning across multiple districts. He is skilled in the use of technologies for distance learning as well as audio-visual technologies for instruction.