Empowering Education Director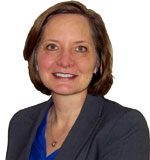 Karen R. Schaeffer, Ph.D., is co-founder/director of Empowering Education Consultation & Systems Support Services, LLC. She earned a Doctorate of Philosophy in School Psychology, Bachelor's in Sociology and Masters in Education at the University of Cincinnati.  Dr. Schaeffer also completed a Masters of Divinity at Payne Theological Seminary and an Associate Degree in Art Education from Midway College in Kentucky.
Dr. Schaeffer's experiences include family advocacy across multiple community agencies. She has helped support urban and suburban schools across Southwest Ohio in district-wide efforts toward evidence-based practices for school improvement. She has helped representative leadership teams implement culturally responsive school-wide positive behavior interventions and supports and completed her doctoral studies on the topic of serving youth with needs that span multiple agencies.
During her thirty year career, Dr. Schaeffer has provided dynamic leadership on statewide committees to plan and implement effective educational prevention and intervention systems. She has developed and provided presentations and workshops at numerous regional, state and national conferences and is skilled in planning, providing and evaluating high quality service programs and professional development. Her responsibilities have included shared leadership to improve communication processes across internal work groups and to improve technology systems for adult learning. She has served as a coach and mentor for new regional employees and has contributed to scholarly publications.
Dr. Schaeffer currently serves as pastor for Bethel African Methodist Episcopal Church (AMEC) in Lebanon Ohio and Ross Chapel AMEC of Jamestown, OH.  She serves on the board of directors for the Martin Luther King, Jr. Community Coalition of Lebanon, Ohio , Pleasant Square Community Center and Empowering Connections. Her community work also includes helping to form We Belong Lebanon, an organization developed by local businesses in order to increase diversity, equity and inclusion in the community.
---
Ms. V Consulting, LLC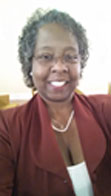 Vanessa R. Cummings, M.Div., CAPP,  is the owner and CEO of Ms. V Consulting, LLC, which provides staff training, motivational speaking, meeting facilitation, and operational assessments.  She is a graduate of the University of Alabama with a Bachelor of Science Degree in Psychology and a Public Relations minor; completed the Master of Divinity Degree at Payne Theological Seminary; earned the CAPP Certification through the University of Virginia and the International Parking and Mobility Institute (IPMI); and graduated from the Butler County Law Enforcement Academy.
Vanessa has provided training in areas including customer service, diversity and leadership, dealing with difficult people, teambuilding, and de-stressing for safety professionals. She has been a speaker/trainer in various venues including colleges and universities, community organizations, state, regional, and international professional conferences, and for churches and their organizations. Vanessa excels in meeting facilitation with the skills to create an open and safe environment for people to openly share and discuss controversial topics and employee concerns. She has the unique ability to unify people with differing philosophies and beliefs.
Vanessa has been a community organizer and community leader wherever she has worked or served in ministry. She served on the Oxford City Council for six years including two years as the elected Vice Mayor. She served as President of the Oxford Unit NAACP for six years and later for two more years and is the current First Vice President.
For more information contact ms. V. Consulting, LLC at [email protected] or call 513-255-0205.
---
Digital Hard Copy LLC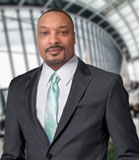 Digital Hard Copy was  registered with the state of Ohio as a limited liability company in July of 2010, although I've been designing digital graphics and websites since 2001.
My goal is to provide professional and unique designs, collaborating with teams to realize their visual goals.Specialties include Logo designs, CD Cover artwork, photo restoration, web designs, animation and video editing. For more information contact DeLon Stradford at [email protected] or 216-849-4833.
---
KC Consulting LLC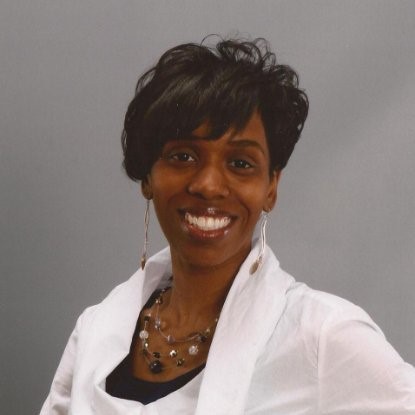 Dr. Katrina J. Wyche is the owner of KC2 Consulting, LLC, which focuses on project management, training and workshop development. Wyche provides trainings with a special emphasis on leadership development, communication, community organization, and posttraumatic growth. She has been in the human services field over 25 years on a volunteer and professional basis. She obtained her Doctorate of Education Leadership (Ed.D), with a focus on Cross-Cultural Leadership and Organizational Development & Design from Xavier University where she is also an Adjunct Professor. She is also an Associate Trainer for Faith Partners, LLC.
She has served as a trainer and consultant for nonprofit organizations and small businesses. She served on the board of directors for FuturePromise, a group home for emotionally disturbed adolescents and the Alcohol and Drug Prevention Association of Ohio. Wyche also is the Co-developer of the Building Prevention with Faith: A Faith-Based Substance Abuse Prevention Toolkit.
---
EE Associates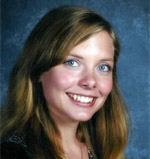 Alissa Hencey, B.A., M.Ed., provides consultation regarding classroom instruction, organization and management. She currently teaches high school English. She has taught junior high Language Arts and served as an Intervention Specialist for Lebanon City Schools. She has her Masters degree in Curriculum, Instruction, and Assessment from Walden University and her Bachelors degree in English Literature from Ohio State University. Alissa actively supports quality education for all students. She has experience working in a co-teaching model and is successful in supporting inclusive educational service delivery to meet the needs of students who are receiving specialized instruction due to academic, behavioral and/or social-emotional needs.
---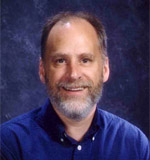 Mark Schaeffer holds a B.A. from Kent State University. He serves as an associate for EE providing consultation and technical assistance in use of technologies for classroom instruction and distance learning. He previously taught French in Ohio's rural Hopewell Region. His experience includes provision of distance learning across multiple districts. He is skilled in the use of technologies for distance learning as well as audio-visual technologies for instruction.
Because we understand that transforming schools and communities requires broad collaborative efforts, Empowering Education nurtures relationships with like-minded colleagues who engage in equity-driven empowerment work.
---
For more consultation about our professional development services, please contact us at: [email protected].